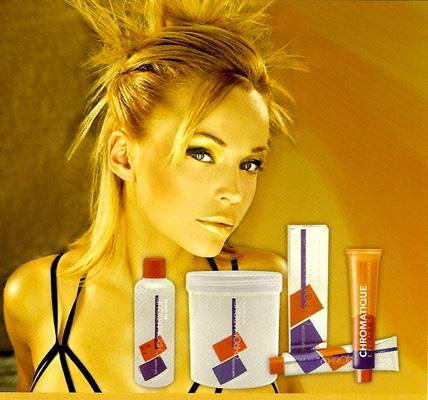 The finest professional color at unbeatable prices; With 72 shades and developer, you can't go wrong in choosing the perfect color.
Double Tube: Gives you more for your money. Chromatique color allows for two applications at 100ml.
HEFP Pigments: Allows color to last much longuer due to the pigment's highly expanding factor properties.
Maximum Purity of Pigments: Makes colors much more vibrant while empowering color durability and guatanteeing total coverage of grey hair.
Cream/Gel Base: Ensures total coverage of grey hair while adding softness and shine.
Corallina Algae: Contains rich hydrating agents and U.V. filters that make the color less photosensitive. Anti-aging and anti-oxidant compounds inhibit toxins empowering the hair by hydrating and moisturizing the follicles and scalp giving it new life and vitality.
Aloe Vera: Displays hydrating, depurative and anti-inflammatory properties reducing scalp hypersensitivity.
Theobroma Cocoa Oil: Performs a conditioning and shining action that provides nourishment for hair leaving it smooth and luminous.